Synopsis
Bloody Romance is a 2018 Chinese Drama Series starring Li Yi Tong, Qu Chu Xiao and Puff Guo
Native Title: 媚者无疆
Also Known As: Mei Zhe Wu Jiang , 媚者无疆
Aired Time : Tuesday to Friday
Synopsis
A story about a young daughter of a herbalist who was captured and sold into a brothel in the past, having gone through hell and back to become an assassin. After escaping from death, she eventually found herself in a city of female assassins. There She got a new name of Wan Mei, She started to learn from a young warder called Chang An.
As the time passes, They began to develop genuine feelings for each other. But Cha Luo, the leader of the assassins took a dislike to Wan Mei and plotted against the couple with her cohorts.
Tags: Bloody Romance episode 1, ep 2, ep 3, ep 4, ep 5, ep 6, episode 7, ep 8, ep 9, episode 10, Chinese Drama Bloody Romance episode 11, ep 12, ep 13, ep 14, ep 15, ep 16, ep 17, ep 18, ep 19, ep 20, ep 21, episode 23, episode 24, Watch Chinese drama at , myasiantv, kissasian, newasiantv, mydramalist, dramacool, ondramanices, watchasian.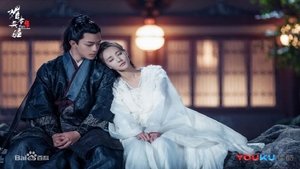 First air date
Jul. 24, 2018
Last air date
Aug. 28, 2018