Synopsis
Risky Romance is a Korean Drama series starring Ji Hyun-woo, Lee Si-young, Kim Jin-yeop and Yoon Joo-hee.
Chinese Title: 生死決斷羅曼史
Also known as: Life-and-Death Romance
Air time: Monday and Tuesday 22:00 (2 episodes back-to-back)
Synopsis
Can the logical brain mix with volatile emotions?
Han Seung Joo is a star neurosurgeon who is renowned for his extraordinary memory. To him, the world is very clear-cut and logical. But his strong personality frequently places him at odds with his fellow neurosurgeon, Cha Jae Hwan, who is the son of the hospital director.
When they both fall for Joo In Ah, an endocrinologist who is obsessed with hormones, they take competition to a whole new level.
Tags: Life episode 1, ep 2, ep 3, ep 4, episode 5, ep 6, episode 7, ep 8, ep 9, episode 10, Korean Drama episode 11, episode 12, ep 13, ep 14, episode 15, ep 16, ep 17, episode, 18, ep, 19, ep 20, ep 21, episode 22,. Watch kdrama at AsianWiki, myasiantv, kissasiantv, newasiantv, mydramalist, dramacool, ondramanices, watchasian.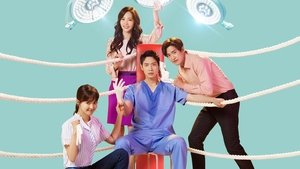 First air date
Jul. 23, 2018
Last air date
Sep. 11, 2018