Synopsis
The Guest is a Korean Drama series starring Kim Dong-wook, Kim Jae-wook and Jung Eun-chae.
Also known as: The Guest
Chinese Title: 手: 客人
Air time: Wednesday & Thursday 23:00
Synopsis
In This story a group of three people who has some powers and they fight against unusual crimes committed by strange powers.
This group contain a priest. He is cynical and cool headed. He is recognized for his exorcist abilities .
A detective, She doesn't believe in evil spirits . And a psychic who seeks out those possessed by evil spirits and attempts to expel the evil spirits.
Tags: The Guest episode 1, ep 2, ep 3, ep 4, ep 5, ep 6, episode 7, ep 8, ep 9, episode 10, Korean Drama episode 11, ep 12, episode 13, ep 14, episode 15, episode 16, Last episode, Watch Korean drama at , myasiantv, kissasian, newasiantv, mydramalist, dramacool, ondramanices, watchasian.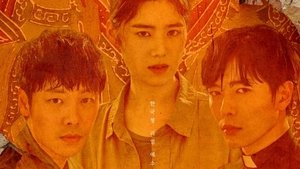 Original title
손: The Guest
First air date
Sep. 12, 2018
Last air date
Nov. 01, 2018