Synopsis
The King of Blaze is a 2018 Chinese Drama series starring Chen Bolin and Jing Tian with Zhang Yijie and Lai Yumeng.
Also Known As: Huo Wang Zhi Po Xiao Zhi Zhan , 电视剧火王 , Dian Shi Ju Huo Wang , 火王之破曉之戰
Aired Time : Monday to Wednesday
Synopsis
This is a story of romance between the Wind God and Fire God who fight for their homeland.
Thousands of years ago, there was a beautiful planet among the stars where the deities lived. Among them, there were six powerful gods that include the God of Fire, God of Wind and the God of Mountain maintained the peace in the realms. During a dangerous battle with dark forces, the deities suffer a huge blow. Wind is nowhere to be found after rescuing Fire. In order to find an alternate energy source to save their home, Fire travels to the glorious age of Tang Dynasty where he meets a person who looks exactly like his long-lost love, the God of Wind and ignites a complicated romance between the two.
Tags: The King of Blaze episode 1, ep 2, ep 3, ep 4, ep 5, ep 6, episode 7, ep 8, ep 9, episode 10, Chinese Drama The King of Blaze episode 11, ep 12, ep 13, ep 14, ep 15, ep 16, ep 17, ep 18, ep 19, ep 20, ep 21, episode 23, episode 24, Watch Chinese drama at , myasiantv, kissasian, newasiantv, mydramalist, dramacool, ondramanices, watchasian.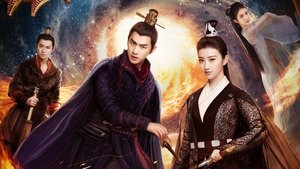 TMDb Rating 9 2 votes
First air date
Nov. 26, 2018
Last air date
Nov. 29, 2018
Average Duration
45 minutes