Creator
Cast
Synopsis
Unstoppable Youth is a 2019 Chinese Drama series starring Alan Yu , Maggie Chen , and Vivi Miao.
Also Known As: Qing Chun Pao Wu Xian
Aired On: Wednesday.
Synopsis
After losing another game in the city university league, the Mingyang Women's team faces the threat of being dissolved. However, things start looking up when the heroine Yi An Le joins the team. Under the leadership of the unlikely volleyball talent Yi An Le, the rag-tag team slowly but surely grows into a stronger cohesive unit. But the road to winning is long and winding with many difficulties and emotional distractions along the way. When they fail to win an important game that gets them into the provincial league, the team is under immense pressure to make a final push and win the last game ensuring them a place in the league. Can they set aside their doubts, differences and distractions in order to win?
Tags: Unstoppable Youth episode 1 Eng sub, ep 2, ep 3, ep 4, episode 5 English sub, ep 6, episode 7, ep 8, ep 9, episode 10, Chinese Drama ep 11, ep 12, ep 13, epi 14, episode 15, ep 16, Last episode, Watch Korean drama at myasiantv, kissasian, newasiantv, mydramalist, Dramacool, ondramanices, Watchasian.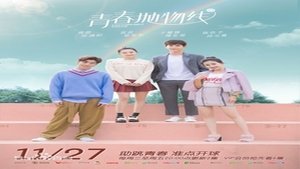 TMDb Rating 7 4 votes
First air date
Nov. 27, 2019
Average Duration
45 minutes